While the rankings systems devised by companies like US News, Forbes, and the Times of London can be misleading and even detrimental to discussions of educational quality, we do understand that many parents and students are concerned about how colleges compare to one another on objective measures.
It's also important to understand that many different organizations rank universities.  The most widely known, of course, are the university rankings from US News & World Report.  However, to give you fuller understanding of how these the weighting of different criteria can have an impact on how various US universities are ranked, we recommend that you also take into account these other important international rankings.
Other Important International University Rankings
The QS Top Universities
QS (Quacquarelli Symonds) is the world's leading information specialist in the higher education sector.  This is a for-profit group of websites and affiliated businesses that provides its own rankings of universities around the world.
Forbes Magazine's Top Colleges
These rankings compiled by the  
Center for College Affordability and Productivity
,focus on educational quality and outcomes.  The criteria include post-graduate success, student satisfaction, debt, four-year graduation rate, and competitive awards won by students.  They do not attempt to assess a school's reputation, nor are they a measure of academic selectivity and we ignores any metrics that would encourage schools to engage in wasteful spending.
Phi Beta Kappa Membership
"Phi Beta Kappa is America's oldest and most widely recognized collegiate honor society. It was founded in 1776, at the College of William and Mary. There are now 280 chapters at the strongest and best respected colleges and universities in the country.  Fewer than ten percent of America's colleges and universities have a chapter of Phi Beta Kappa. Those that do have earned the right by demonstrating that the liberal arts and sciences ─ the traditional core of higher learning ─ are at the center of their educational program, and by showing that excellence in these enduring studies is achieved, maintained, and celebrated."
Bloomberg Business Week–Best Undergraduate Business Schools
The business magazine surveyed thousands of undergraduate business students in their final year or university, asking them to report on the quality of their education.  In addition, they ask recruiters from major American corporations to assess the quality of the graduates from these programs.
National Science Foundation:  Survey of Earned Doctorates
The US government tracks where America's top scientists earn their undergraduate degrees.  While several top research universities are on the list, some will find it surprising how many liberal arts earn top honors in this area.
Washington Monthly College Guide
Described as "different kind of college ranking," the Washington Monthly's explores the degree to which American universities contribute to the public good.  The primary criteria include social mobility (do low-income students have access to educational quality?), research production (what percentage of students go on to earn PhD degrees?), and overall cost.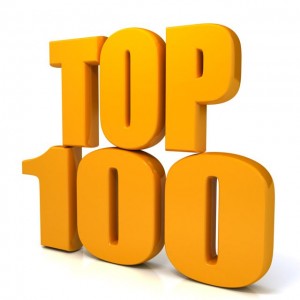 Times Higher Education's World University Rankings
Powered by Thomson-Reuters, these rankings examine universities in terms of teaching, knowledge transfer, research, and international outlook.